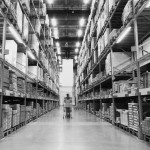 Outsourcing a warehouse

A wholesaler in the DIY sector wants to outsource its warehouse. Our approach was first to study volume and stock forecasts. Then, we consulted various suppliers with RFI (Request for Information) and RFP (Request for Proposal). The comparison of the offers was carried out from a technical and economic point of view while integrating financial sustainability of the supplier. Simulations on transport costs made it possible to conduct the negotiation under excellent conditions with the prospective service provider.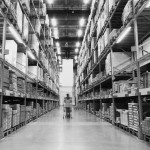 Improve the performance of a logistics platform
An agro-food industry wants to increase the capacity of its order preparation to cope with its growth. Our methodology was to first calculate the volume forecasts in order to evaluate the saturation date of the logistics platform. Then we looked for a way to automate the storage and order preparation processes of a part of the platform. An RFI (Request for Information) and RFP (Request for Proposal) have been defined and we have conducted the consultation with a selection of suppliers. Finally, a pragmatic and economical solution was chosen to significantly improve the production capacity of the platform.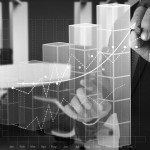 Define and implement forecasting processes
A European manufacturer of automotive spare parts face missed sales and large inventories. The main reason is the poor quality of the forecasts, which determine the planning of distribution and production. Our approach has been to work with two pilots corresponding to different geographic regions and customer targets. The definition of the target forecasting processes was established in one pilot and transposed to the other pilot with some minor adaptations. The simultaneous implementation of target forecasting processes also made it possible to test a centralized organization on one pilot and decentralized on the other. The results were a total appropriation of the process by the teams and an improvement of the quality of forecasts. The target forecasting process and organization are now being deployed in other regions.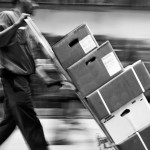 Study the opportunity of an Urban Logistics Area
An institution plans to use a land area in the city center to create an Urban Logistics Area. Our study consisted in identifying the real estate and technical constraints of the space. We then devised different scenarios for using this area. Using a field survey with a target of potential clients, we assessed the interests of the scenarios considered. Finally, we calculated the economic models of the two scenarios selected.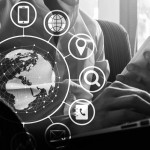 Compare two distribution networks

Two distribution networks wish to have an idea of their strengths and weaknesses in a possible perspective of rapprochement. The study analysed the two networks on their various facets: financial performance, management, HR, marketing, sales, supply chain, administration and information system. The approach was based on interviews with the central teams and a sample of store managers. It was complemented by numerous quantitative analysis of the different functional areas. The results showed many concrete areas for improvement with significant economic stakes.